Hey people,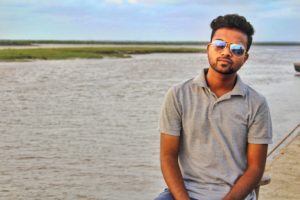 I am Hardik Sonawala from Gujarat, India. I love to sleep, do you?
In the past, I had troubling to get better sleep and sometimes I get muscle soreness too. So, that's why I decided to do deep research on "mattresses" and at the end, I come up with great knowledge and resources about mattresses.
So, I decided to help our community for better and quality sleep and that's why I put all of my knowledge and resources into this blog.
I blog on bestmattresses.in about "best mattresses" in the Indian market. On this blog I trying to help you to get better sleep by suggesting you, quality mattress.
Any Question or want to collaborate?
Drop it here: hardiksonawala 344 [@] gmail dot com